Carbon Monoxide Detectors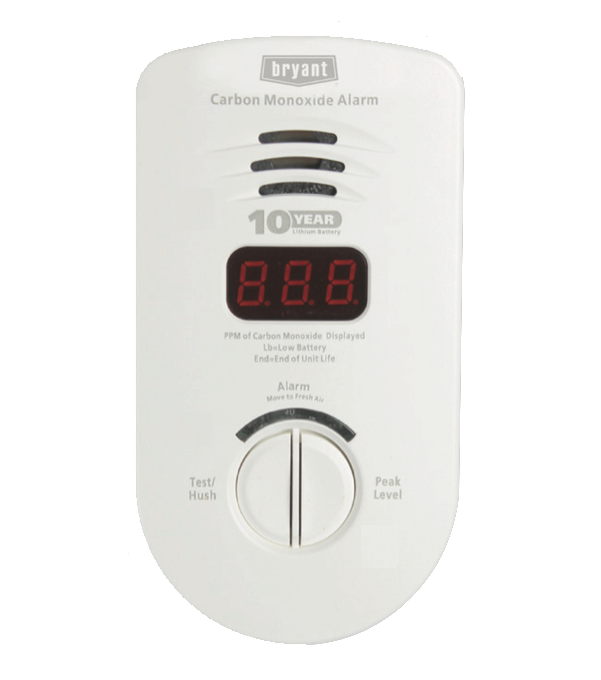 Carbon monoxide is a colorless, odorless gas produced by incomplete combustion of fuels such as natural and LP gas, kerosene, coal, wood and charcoal. Exposure can cause fatigue, chest pains, impaired vision and coordination, headaches, dizziness, confusion and nausea.* That's why it's reassuring to know that you can protect your family with a Bryant carbon monoxide alarm.
The Bryant carbon monoxide alarm can put you at ease with its sophisticated electronics and sensor technology that detects and records the levels of CO circulating in your indoor air. You can monitor the current CO level in your home on a large, easy-to-read digital display. When dangerous levels of CO are present, a loud, audible alarm alerts you and your family automatically. To maximize your protection – and your peace of mind – Bryant recommends placing a carbon monoxide alarm on each level of the house and in every bedroom. Then, follow up with weekly alarm checks and an annual, professional inspection.
*https://www.epa.gov/indoor-air-quality-iaq/carbon-monoxides-impact-indoor-air-quality